20 Jul

Interview with ARTS Product Assurance Manager

ARTS is employing many interesting personalities at different customers in the aerospace sector. The stories of our Defence and Space colleagues, who work for Airbus, for example, are particularly exciting. In this interview, a colleague from the Product Assurance department talks about his daily work.
From Air Force to supply spacecraft for the International Space Station (ISS)
How did you get into aviation?
I was already very well versed in technology in my youth, but I got into flying rather by chance. I wanted to join the German Army and a friend of our family and former officer convinced me of the Air Force. So I applied there as a 19 year old, went to the aptitude test and then I joined. I immediately signed up for four years in the Air Force and completed my first training as an aircraft technician on the F104G Starfighter. At that time I immediately felt the fascination and enthusiasm that aerospace triggered in me and it hasn't let go of me until today.
Several stations followed: From the small regional airline Delta Air (later Deutsche BA and Air Berlin), to Zeppelin Luftschiff Technik GmbH. Here I was able to play a decisive role in the production of the first series-produced airship LZ NT07.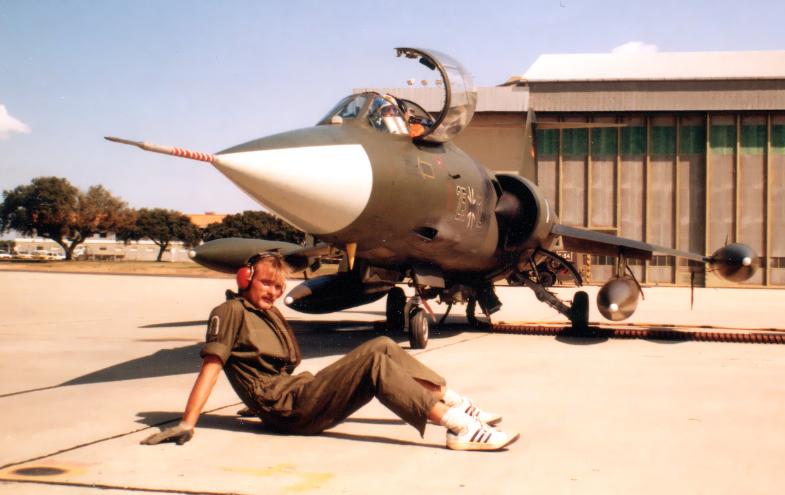 This was a particularly exciting and challenging time for me, as the construction of a zeppelin (rigid airship) cannot be compared in any way to the construction of an aircraft. Pioneering spirit was required, as we also had to cope with some technical setbacks during the testing of the prototype, which we were able to improve on the production ship and finally transfer the first airship to Japan.
Why have you left aviation for a short time after that?
At the beginning of the year 2000 there was a real boom in web design, where I could unfold my creativity. I started my own small agency and designed and programmed individual websites for small and medium-sized companies. From the middle of the 2000s on, the "handmade" homepages were gradually replaced by building block platforms, so that I was drawn back to my passion, aerospace.
This was followed by several years in aviation as an EASA/LBA licensed inspector of aviation equipment, on-board technician for various special flights, engineering manager and head of quality assurance. Finally, I joined Airbus Defence and Space as Product Assurance Manager in Space Equipment.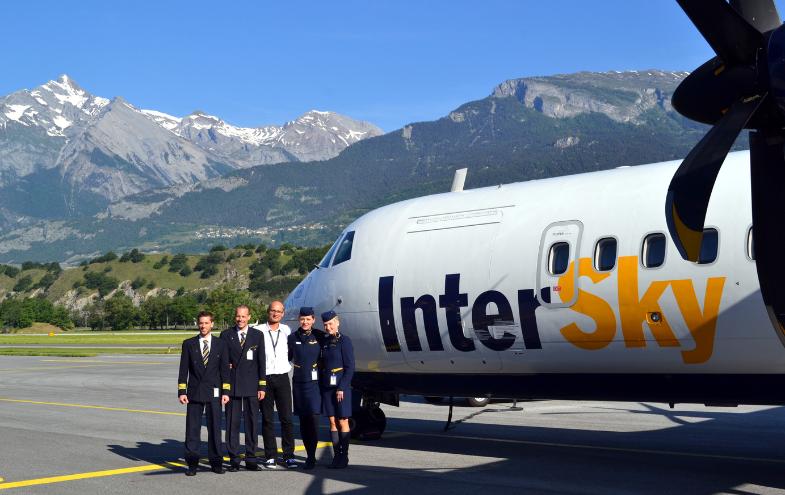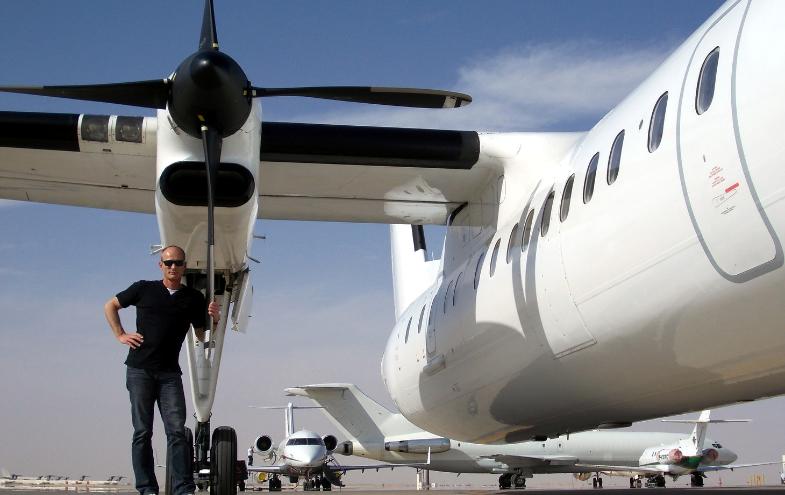 H-2 Transfer Vehicle, MetOp-SG and EUCLID - 3 different but fascinating space projects
What projects do you manage at Airbus Defence and Space?
The respective project core teams are staffed with 5-6 employees from different departments. In my function as PA Manager I am a member of the core teams and currently supervise 3 different space projects. As Product Assurance Manager I am responsible for the compliance with quality standards during production, documentation, as well as for all modules before delivery to the customer. Each project is exciting in its own individual way and it's simply fun!
One of my projects is the H-2 Transfer Vehicle (HTV). The HTV is a project commissioned by the Japanese Space Agency (JAXA) and Mitsubishi Heavy Industries (MELCO). These unmanned supply spaceships annually supply the crew of the International Space Station (ISS) with electrical and electronic equipment, drinking water, food, etc. and are launched into orbit to the ISS by an H-2B rocket from the Tanegashima spaceport in southern Japan. After a docking period of 30-60 days at the ISS, the HTV is loaded with no longer needed equipment and is brought to a controlled burn-up in the Earth's atmosphere. Airbus develops and produces the Power Control Units (PCU) and Heater Control Units (HCE) necessary for the HTV. Many years of research and development have gone into these modules and modules for 9 HTV missions have been delivered in the past, all of which have been successfully completed.
My second project is an ESA project, commissioned by the European Space Agency: MetOp-SG. These are weather satellites orbiting the earth in a near earth polar orbit. The launch into space is planned for 2022. For these satellites we develop and produce the High Power Amplifier (HPA).
The third project I am currently working on is EUCLID. An ESA space telescope to study so-called dark energy and matter. Airbus is developing and building the Mass Memory Unit (MMU) for this purpose. The space telescope is scheduled to begin its journey from Kourou in June 2022 with a Soyuz rocket and reach its destination, the second Lagrange point (L2) in the Earth-Sun System, after about 30 days.
Airbus Defence and Space is an international company, is this also reflected in your project team?
The communication in the project teams is mostly in English, as some of the team colleagues are also from other EU countries. Similarly, customer meetings and discussions are mostly in English, as some of our customers are based on the other side of the world. Each of these project teams is made up of a mixed bunch of experts and the team spirit is just incredible – maybe that's why. Everyone always gives their best and grows beyond themselves every day. In the project team we are all on the same level.
What challenges do you face during the projects?
In most projects, the time factor is particularly important because they have a hard deadline, such as a fixed start date, and not much time buffer is available until the end of the project and delivery. This often results in the need to make up for lost time due to possible problems in procurement or production. This usually requires additional work and flexibility.
It is a matter of course that we work according to the highest quality standards. Errors or inaccuracies must be avoided as far as possible and, if necessary, corrected and documented and discussed with the customer. This is always time-consuming and also causes increased costs.